An exhibition of Instruments for electronic artistic, sounds and music during the german Musikmesse in Frankfurt/Main march, 28th til 31st. Up to 30 developers and friends will show their inventions and products at least.
You can find us every day in Hall 5.1 on two stands D.35 and D.50 til around 6 pm... see .
After the show we will leave the fair towards our parlor to lay back and finish the last conversations before starting optional evening programs. For details please have a look to .
If you need tickets for the tradeshow, please get in touch with us til March 16th latest or go to the official site of the .
---
Eine Ausstellung von Geräten für elektronische Kunst und Musik im Rahmen der Musikmesse in Frankfurt/Main 28. bis 31.3.2007. Bis zu 30 Entwickler und Mitarbeiter zeigen täglich bis 18 Uhr ihre Werke und Produkte in Halle 5.1 an unseren beiden Ständen D.50 und D.35 siehe .
Danach werden wir mit Gästen unseren Salon aufsuchen, um die letzten Gespräche entspannt zu beenden bevor das Abendprogramm beginnen soll. Für weitere Infos hierzu siehe bitte unter .
Bei Bedarf an Messekarten bitten wir um Kontaktaufnahme bis spätestens 16. März oder direkten Besuch auf der offiziellen Seite der .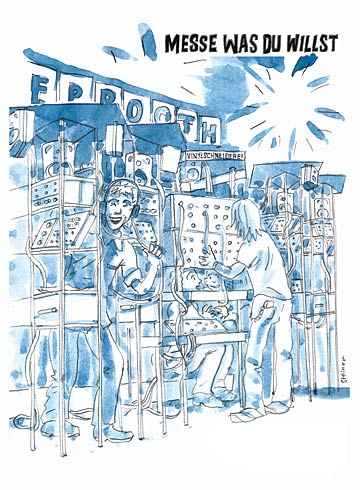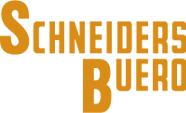 Zeichnung von Elke Steiner
www.steinercomix.de
freigegeben zur Veröffentlichung ausschließlich unter gleichzeitiger Nennung des Urhebers